UHD Industrial 4K family: coming soon!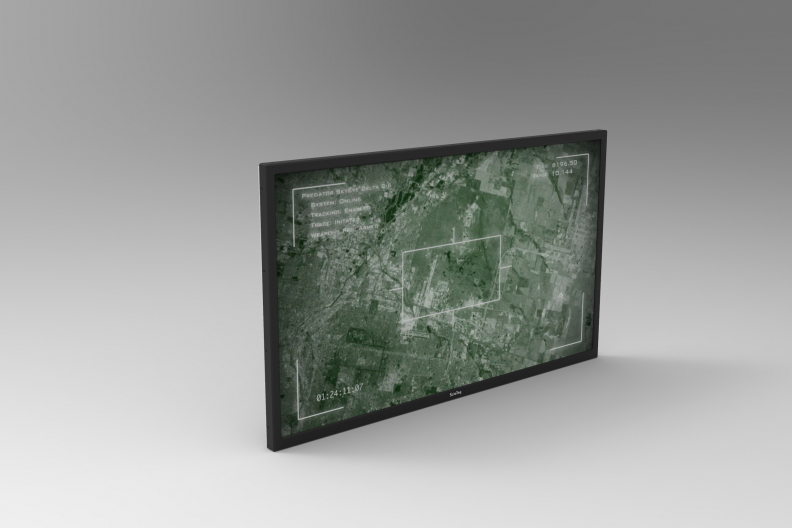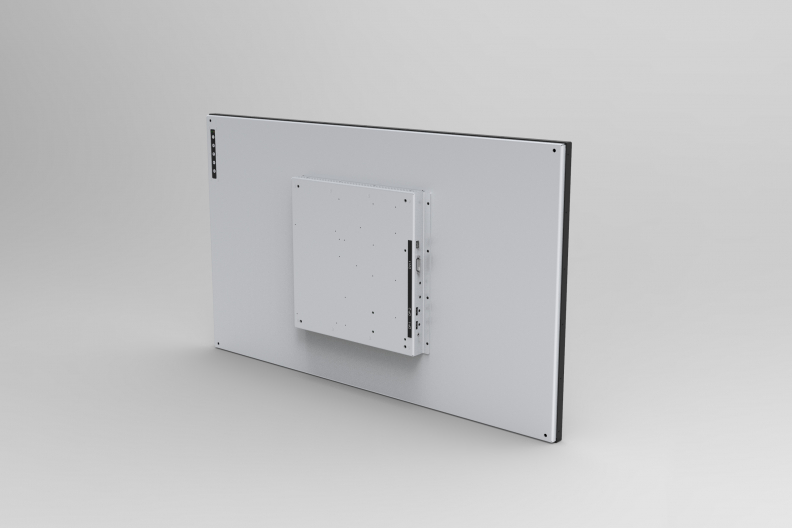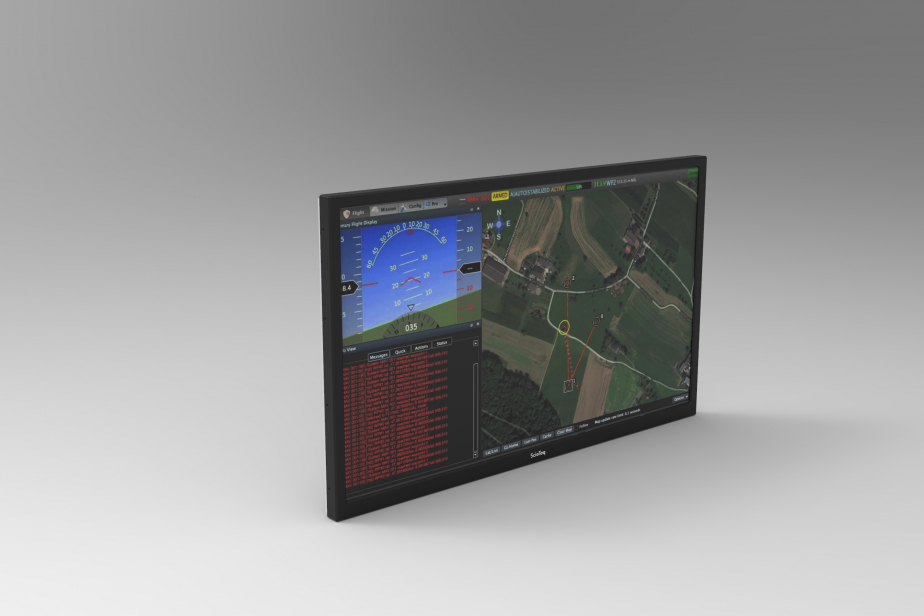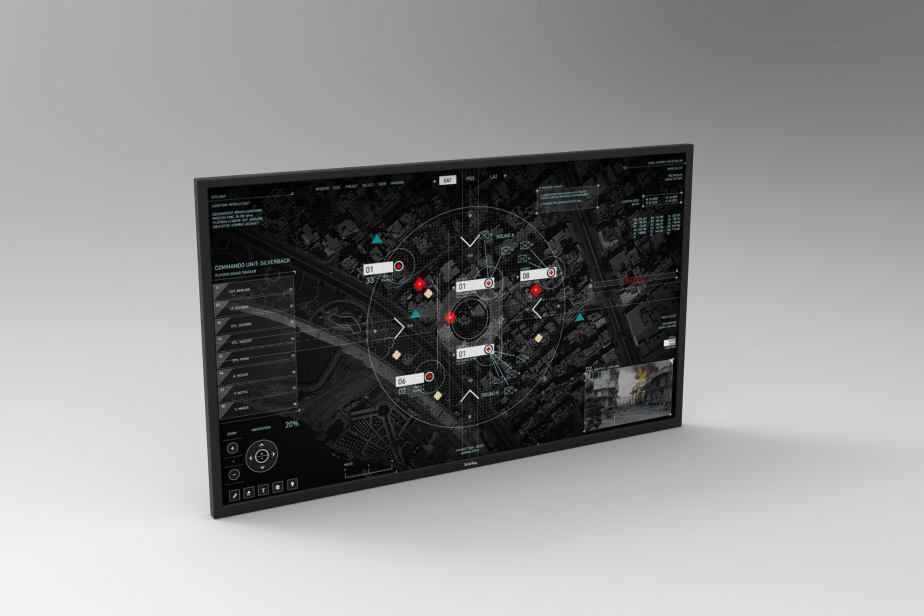 Where performance and affordability meet, the UHD Industrial 4K displays provides pixel perfect clarity in a budget friendly industrial package!
For lighter duty applications where quality and performance are key at a lower cost, the UHD Industrial 4K family meets the challenge. Available in UltraHD 3860x2160 resolutions, the UHD combines ScioTeq's renowned optical quality and durability on a rugged industrial platform.
As application and sensor data increases in complexity, greater pixel density is required to fully visualize the expanded content. The UHD Industrial 4K displays deliver over 8 million pixels and 1.07 billion colors for brilliant image clarity. Featuring ScioTeq's exclusive optical stack technology, the UHD-800's IPS LCD is bonded with anti-glare and anti-reflective coatings provides superior undistorted images from ultra-wide viewing angles in any lighting conditions.
Available soon in 27", 32", and 43", the UHD Industrial 4K family preserve the ScioTeq pedigree of unmatched quality, reliability, performance, and flexibility. 
Product description
Brilliant Clarity
IPS Panel with UHD 3840 x 2160 @ 60Hz native resolution providing over 8 million pixels for the ultimate picture clarity
Color Accuracy – 1.07 billion colors for perfect image consistency
 
Exceptional Performance
Excellent viewing angle (up to 178º x 178º); enables users to see undistorted images from any angle
Exclusive optically bonded LCD glass with anti-glare and anti-reflective coating for superior viewing in any light conditions
Custom LED Backlight with outstanding dimming and contrast control 
 
Out of the Box Compatibility
Three screen size options; 27", 32", or 43"
Full connectivity – 2 x DP 1.2, 1 x HDMI, 1 x DVI-D, and Ethernet for management and control
AC power
Standard off the shelf commercial connectors
Industrial Packaging 
Sheet metal backing and bezel
Environmental specifications to MIL-STD 810G
IPx4 front panel, real and side drip proof
Reliability – 24/7 operation
Downloads
UHD Industrial 4K family leaflet
For more detailed information, please request via 'more info' above
Product specifications
General specifications
 
 
 
 
UHD-827
UHD-832
UHD-843
Size
27"
32"
43"
Native resolution
3840 x 2160 (UHD 4K)
3840 x 2160 (UHD 4K)
3840 x 2160 (UHD 4K)
Active display Area
596.7 x 335.66 mm
(23.49" x 13.21")
697.31 x 392.23 mm
(27.45" x 15.44")
941.18 x 529.49 mm
(37.05" x 20.84")
Pixel pitch
0.1554 x 0.1554 mm
0.182 x 0.182 mm
.2541 x 0.2541 mm
Contrast ratio (typical)
1300:1
1300:1
1000:1
Dimensions (W x H x D)
630 x 375 x 60.5 mm
(24.8" x 14.76" x 2.38")
732 x 432 x 60.5 mm
(28.8" x 17.0" x 2.38")
TBD
Net weight (kg)
8.5 kg (19.1 Lbs)
TBD
TBD
Power consumption (typical)
47 W
50 W
75 W
Display
 
Panel type
TFT active-matrix, IPS, LED backlight
Aspect ratio
16:9
Pixel arrangement
RGB vertical stripes
Color depth
1.07 Billion colors (10-bit)
Dimming ratio (typical)
200:1 min.
Brightness (typical)
300 cd/m² (87,5 fL)
Viewing angle (H/V, typical)
178°/178° (CR ≥ 10)
Response time (typical)
14ms (gray to gray, 25°C)
Protective front glass
Chemically strengthened anti-glare and anti-reflective coating, no ITO coating, front glass bonded to LCD
panel
Video inputs
 
Video interface connections
2x Display Port (DP 1.2a standard)
1x DVI-D (DVI 1.0 standard)
Supported input timings
max. 3840 x 2160 @60 Hz (DP)
max. 3840 x 2160 @30 Hz (DVI)
Video composition
Multi Window mode allows for up to 12 user defineable layouts
Each layout can display up to 2 video inputs simultaneously in a user defined composition
Remote control
TBD
| Power  |   |
| --- | --- |
| Power connection | IEC plug type C6 |
| Power input | 110 Vac and 230 Vac nominal voltage |
| Voltage range | 90 Vac - 264 Vac |
| Frequency range | 50 - 60 Hz |
| Grounding | Electrical ground is connected to the chassis ground |
Mechanical
 
Mounting
Rear mount, no handles, no captive screws
VESA mounting 300 x 300 mm (4x M6 screws)
Finish
Front bezel painted black or black anodized
Rear cover chromated, not painted
EMI/EMC
 
Radiated emissions
magnetic field
RE-101 (MIL-STD-461G Navy applications Fig. RE 101-2)
Radiated emissions
electric field
RE-102 (MIL-STD-461G Surface ship applications, below deck Fig. RE 102-1)
Radiated susceptibility
magnetic field
RS-101 (MIL-STD-461G Navy applications Fig. RS 101-1)
Radiated susceptibility
electric field
RS-103 (MIL-STD-461G Ship metallic, below decks Table XI - 10 V/m)
Regulatory compliance
 
Regulatory compliance
FCC-A
CE Directive
EU RoHS Directive
Safety standard EN62368
Can't find what you are looking for?
For more information or alternative solutions, please click 'contact us' below.