LAPARTS
Large Passenger Aircraft Reliable Touchscreen - LAPARTS
Revolutionizing Cockpit Interaction
In the dynamic realm of aviation, innovation is the driving force propelling us towards a safer and more sustainable future. Large Passenger Aircraft Reliable Touchscreen or LAPARTS is at the forefront of this evolution. In collaboration with Airbus under the Clean Sky 2 initiative, LAPARTS aims to redefine the way pilots interact with aircraft systems, all while prioritizing reliability and safety.
Project Overview: Clean Sky 2 and Environmental Impact
Clean Sky 2 is not just a research endeavor; it's a commitment to reducing the environmental footprint of the aviation industry. LAPARTS plays a pivotal role in this mission, focusing on developing a Touch Screen Control Panel (TSCP) system that not only replicates but enhances the functionalities of the existing Overhead Control Panel (OCP). The goal is ambitious—achieving reliable touch-controlled interfacing compatible with up to catastrophic failure conditions.

Phases of Innovation: Transforming Cockpit Dynamics
Phase 1 - Overhead Location:
In this initial phase, LAPARTS replaces the traditional OCP with a TSCP system in the cockpit mockup of an A350. This introduces new ergonomics and a Human-Machine Interface (HMI) based on Arinc 661 part 1 architecture. The dissimilar touchscreen technology, a combination of zero-force and force-sensitive touch technologies, ensures safety and comfort. This phase marks a significant departure from conventional controls, setting the stage for the future of cockpit interaction.
Phase 2 - Head Down Location:
Building upon the success of Phase 1, LAPARTS transitions to a head-down location with an application framework for Arinc 661 part 2. The HMI incorporates OCP functions, maintaining a balance between familiarity and innovation. The dissimilar touchscreen technology is further refined, with a focus on achieving Validation to TRL 5 level. This step marks a critical milestone towards the integration of LAPARTS into real-world aviation scenarios.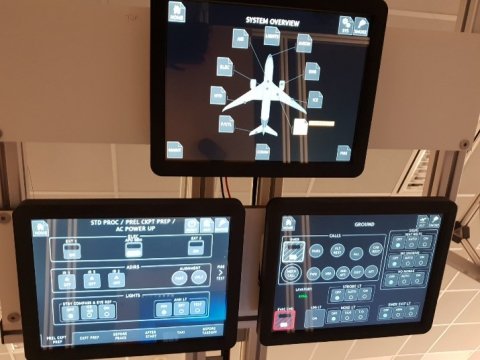 TSCP - Redefining Ergonomics and HMI:
The TSCP system consists of three touchscreen displays, replacing the traditional OCP. The new HMI layout is strategically designed for optimal functionality:
Top Display: System overview page
Left Display: Standard procedure page
Right Display: Ground page
Failures are identified with a color-coded system, and a revolutionary "Smart Page" concept guides execution according to checklist procedures, significantly reducing crew workload.
Dissimilar Touchscreen Solution:
The dissimilar touchscreen solution employed by LAPARTS is a groundbreaking combination of zero-force and force-sensitive touch technologies:
Zero-force Touch Technology: Used for non-critical functions, introducing gesture-like features for comfort and an "iPad-like" behavior.
Force-sensitive Touch Technology: Applied to critical functions to prevent inadvertent touch, providing force-level feedback for enhanced HMI. This dual-technology approach ensures safety and eliminates the risk of a single point of failure.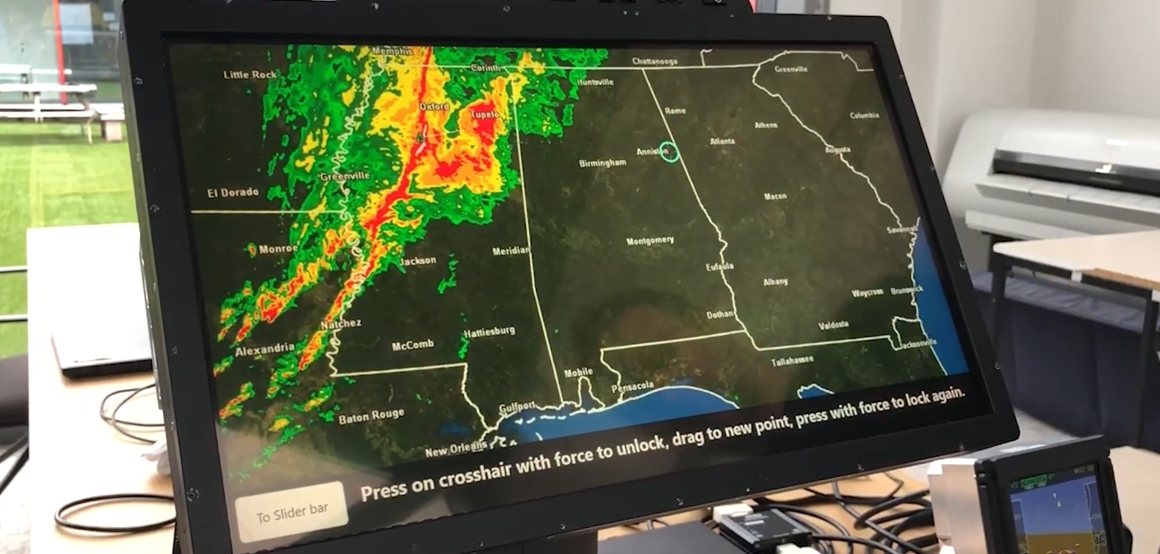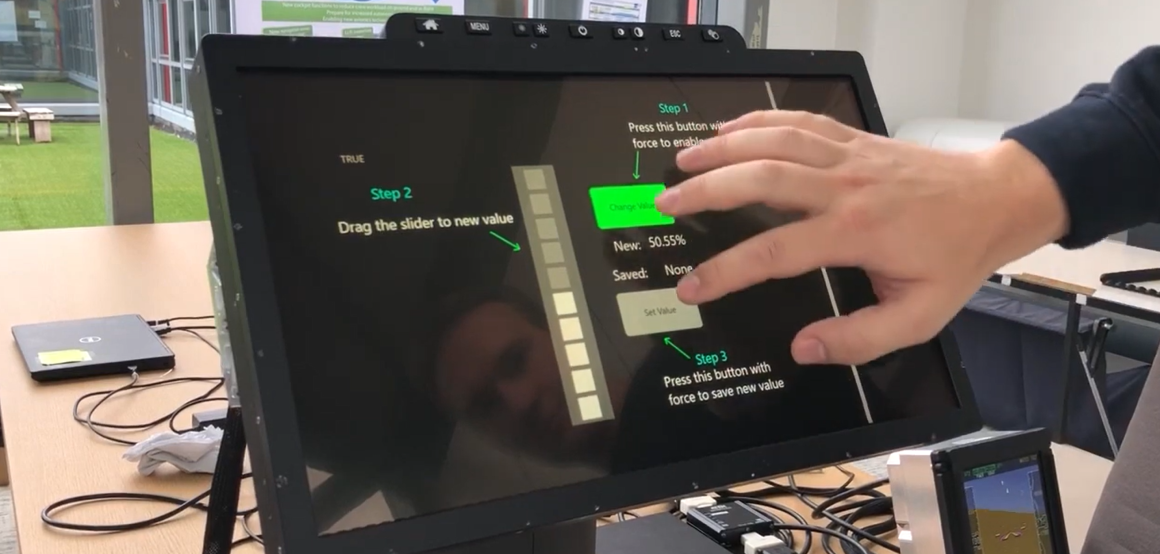 Arinc 661p1 Architecture:
Safety is paramount, and LAPARTS incorporates an Arinc 661 part 1 based architecture after a thorough safety analysis. This architecture is designed to withstand failure conditions up to catastrophic levels, taking full advantage of the dissimilar touchscreen solution. The result is increased system availability and the prevention of single points of failure.
Arinc 661p2 Applications:
The HMI for head-down TSCP has been developed using the Arinc661p2 standard, ensuring unambiguous and comprehensive design. Its benefits include smooth handover, improved interoperability, and versatile specification files for various applications. In the LAPARTS project, an application framework runs Arinc 661 part 2-based applications on the SIMphony hardware emulation platform by ScioTeq. This approach streamlines processes for aircraft manufacturers, offering enhanced efficiency and compatibility in the aviation industry.
Conclusion
LAPARTS is not just an acronym; it's a symbol of innovation and progress in the aviation industry. As we redefine cockpit dynamics and enhance reliability, LAPARTS brings us one step closer to a future where touch-controlled interfaces in aircraft are not just a possibility but a reality, all while contributing to a cleaner and more sustainable aviation sector.
Watch the complete presentation by our product manager Dominiek Saelens!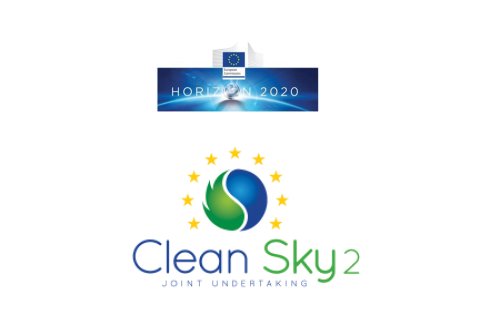 ScioTeq's contribution in Clean Sky 2
​​​​​​This project receives funding from the Clean Sky 2 Joint Undertaking under the European Union's Horizon 2020 research and innovation program under grant agreement No 714917.