Video Distribution
Real-Time KVM Switching over Standard IP Networks
The RNA Series of Real-Time Network Adapters provides KVM distribution (video, audio, USB-HID) via standard IP networks. These devices enable real-time, pixel-perfect remote desktops for multiple users accessing multiple computers.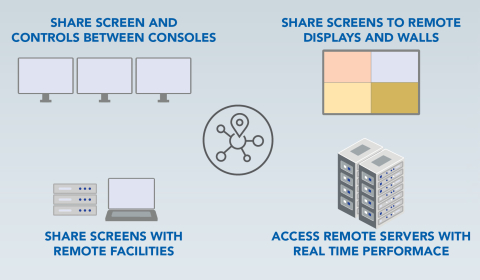 Tactical Collaboration Solutions
Build scalable, robust networks to integrate distributed workstations in demanding environments
ScioTeq's RNA KVM distribution solutions enable you to:
Connect computer video/audio/USB-HID in multi-user environments.
Deliver interactive performance with a local look and feel from remote operator positions.
Implement an easy-to-integrate upgrade path for current KVM switching equipment.
Help ensure high resource availability through ruggedization, redundancy and fail-over.
Support information assurance (IA) through secure control and stateless zero clients.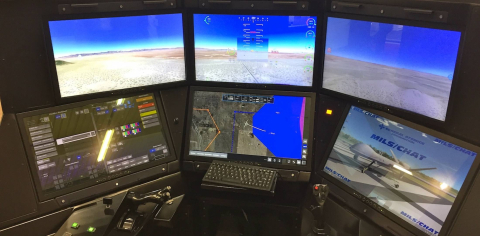 Designed for Defense Critical Applications
Features and Benefits
Connection of multiple operators to multiple computers with real-time pixel-perfect performance
Standard ethernet switches and cabling
MIL-STD qualification for defense-critical applications
Support for multi-screen zero-client, server, and workstation Hybrid open-standard encoding for simultaneous real-time and low-bandwidth distribution

Composite decoding of multiple sources for simultaneous access to multiple desktops as full screen, picture-in-picture, or quad/multi-view with flexible formatting

Redundant network connections and safe pass-through for failure recovery

Networked video-based approach to support a variety of computer and display configurations with no impact on system operation or dependency on system software
MODULAR SYSTEMS TO MATCH YOUR ARCHITECTURE
Generic RNA setup & use cases
Selection from our products