Display Head Assemblies
Ruggidized LCD modules for aerospace use, composed of LCD, backlight and control electronics.
ScioTeq's avionics Display Head Assemblies (DHA) are the perfect solution for customers who want to develop their own cockpit visualization solutions without building the associated specialist knowledge. 
With more than 20 years of aviation display development and manufacturing experience, ScioTeq have recently certified their 3rd generation Display Head Assembly.
The DHAs are developed to the highest safety criticality level required for aerospace use cases creating the flexibility to suit all Electronic Flight Instrument System (EFIS) applications such as high criticality Primary Flight Displays (PFD), Navigation Displays (ND) and Engine Displays (ED) and lower criticality System Displays (SD) and Mission Displays (MD).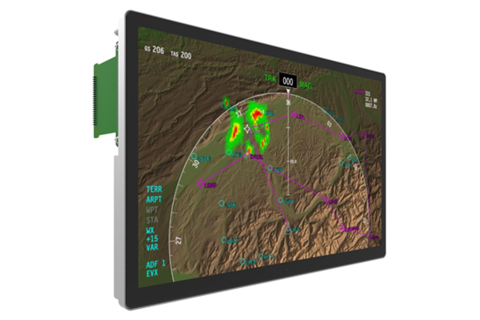 Possible DHA customizations
The Display Head Assembly is used as basis for ScioTeq's own smart EFIS and video display product lines and can be offered to customers as a certifiable front-end for your display applications.
Possible DHA customizations are an optional touchscreen, optional heater for high performance in cold environments and optional bezel or keyboard (key quantities, rotary knobs, selector switches, backlighting, legends, paint color, …)
Mechanical adaptations can be implemented for specific aircraft installations or to suit customer display mechanical design requirements.
DHA specifications
ScioTeq's exclusive best-in-class true 8-bit AMLCD with superior color rendering is well suited for classical PFD / ND display symbology as well as the latest pilot aids such as Enhanced Vision System (EVS) and rendered real world Synthetic Vision System (SVS) applications.
Our avionics display module guarantees the best performance in the most demanding environments, DO-160 (Environmental Conditions and Test Procedures for Airborne Equipment) or equivalent. The display unit includes, keyboard, ruggedized LCD panel assembly, backlight, optional heater and control electronics. The backlight is developed for extreme low and high ambient lighting conditions incl. NVIS / NVG use cases.
This keyboard display module can be procured off the shelf (COTS) or modified according to your specific needs (MOTS). Our unique optional certified touchscreen technology is a real added value to this display head assembly.
ScioTeq DHAs are developed in accordance with DO-178 and DO-254 with Design Assurance Level up to DAL A. As with all ScioTeq avionics displays, the ScioTeq DHAs are compliant or exceeding the requirements required by (E)TSO-113b (Airborne Multipurpose Electronic Displays) and AS8034C (Minimum Performance Standards for Airborne Multipurpose Electronic Displays). 
ScioTeq's DHAs are developed for use in both rotary and fixed wing platforms and can be delivered with or without keyboard.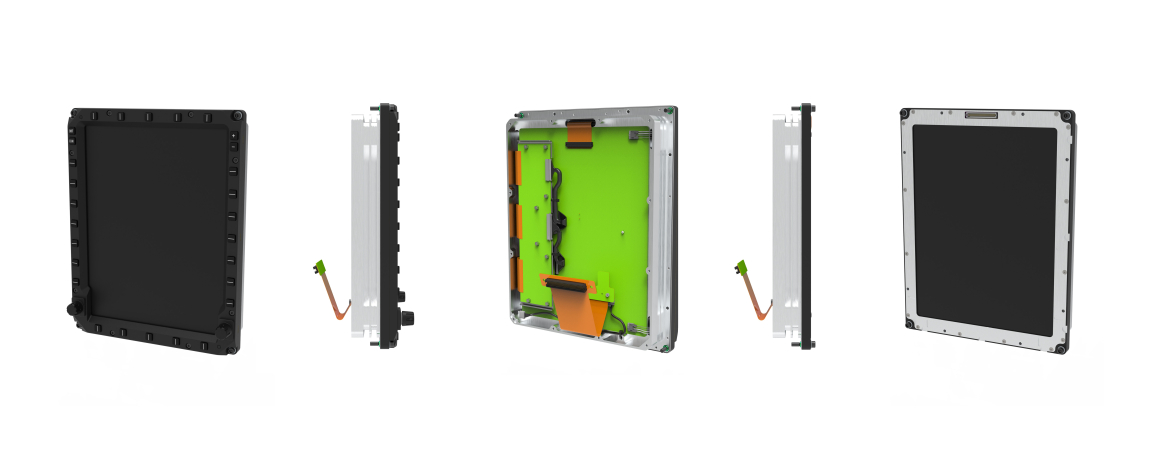 Selection from our products