Belgian firm ScioTeq ships over 10.000 displays for US Navy programs
21/09/2021 - 26/10/2023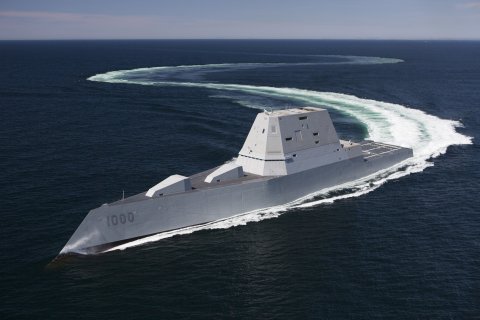 POSTED ON TUESDAY, 21 SEPTEMBER 2021 16:30
According to a press release published by ScioTeq on September 15, 2021, the leading provider with over 35 years of experience in designing and manufacturing high-tech, innovative, life- and mission-critical visualization solutions for the Defense &Security markets, has shipped more than 10,000 displays since 2016 for use in multiple US Navy programs
Late 2015, ScioTeq was selected for the development of a 15" and 24" rugged display, a dedicated design into a critical Navy surface program. After initial extensive validation cycles, further testing and a tech refresh, the same display configurations have in the meantime been deployed onto a multitude of individual US Navy programs.
ScioTeq is proud to announce that through the Naval Surface Warfare Center, the US Navy has chosen ScioTeq as the dedicated display supplier for its Tactical Tomahawk Weapons Control System (TTWCS).
ScioTeq's 24" FD-361 multi-touch workstation displays combine an extremely compact and lightweight design with perfect sunlight readability. This renders it highly suited for mission-critical operations in naval conditions.
Ship classes that deploy TTWCS capabilities include Navy cruisers (CG), Navy destroyers (DDG51 and DDG1000) as well as all attack and guided missile class submarines (SSN and SSGN). Integration of the Tactical Tomahawk Weapons System with these various launch platforms provides the U.S. Navy fleet with an enhanced and unparalleled capability to cater to the U.S. Navy's need for high-end technologies and to exert precision kinetic firepower from a distance greater than the adversary.
The USS Zumwalt (DDG-1000) is a guided missile destroyer of the United States Navy designed and manufactured jointly by American companies Northrop Grumman Ship Systems, Ingalls, Raytheon, General Dynamics, Lockheed Martin, BAE Systems Land and Armaments (formerly United Defense) and Boeing. She is the lead ship of the Zumwalt class and the first ship to be named after Admiral Elmo Zumwalt.
The Zumwalt-class destroyer is designed and built to execute multiple maritime missions including deterrence and power projection. The ships' stealth and ability to operate in both the open ocean and near-shore environments creates a new level of battlespace complexity for potential adversaries.