Last flight for the Belgian C-130H's
17/12/2021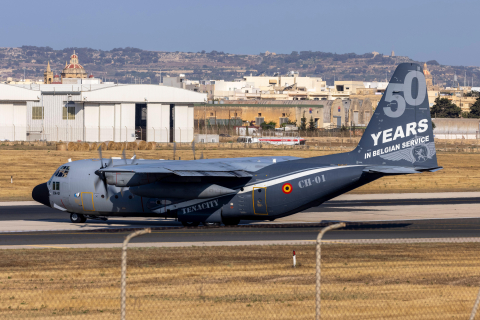 Last flight for the Belgian C-130H's
The Belgian Air Force relies since the 70's on its C-130H Hercules military transport aircraft for their heavy duty work, for both national as international humanitarian missions.
For the C-130H upgrade program starting in 1994, ScioTeq was selected as Honeywell's partner for a new range of Control Display Units. This upgrade program was also the kick start for ScioTeq's avionics activities as part of a strong offset program, under Barco at the time. Since then, ScioTeq's MCDU's and CHDD-254's provided the best situational awareness for the C130H pilots. This offset program enabled ScioTeq to become a leading independent supplier of Avionics Displays with well over 7000 MCDU's shipped anno 2021. 
 After many years of loyal and above all intense service, the C-130H Hercules fleet of the Belgian Air Force now lays down its wings. For one last time, the Belgian Air Force flew with their C-130's over the most important landmarks and airports of Belgium during the "C-130 Farwell Tour".