ScioTeq's 43" ATC-grade display becomes the standard in Italian ACC Centers
28/10/2021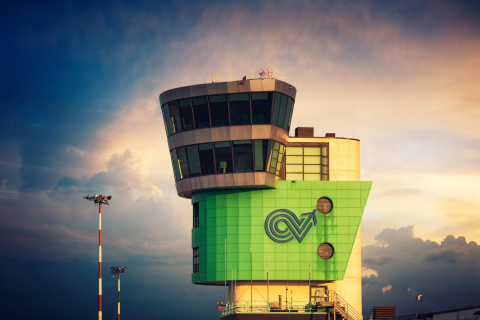 ENAV provides air navigation services in Italy from 45 control towers and four Area Control Centers. ENAV is a key component of the international air traffic management (ATM) system and a major player in the creation of the Single European Sky, the program to harmonize air traffic management in Europe.
ENAV's vision is to leverage digital and sustainable ATM.
To live up to this vision, ENAV awarded ScioTeq by the Storelink partner VAS to equip all four ACC Centers.  Every operator workstation will accommodate ScioTeq's 2nd generation MDP-843 KM MUX unit as Main Radar Display with additional side systems. The real game changers of this MDP-843 KM MUX are the integrated Multi-layout KVM capabilities, and the integrated recording-at-the-glass solution. The air traffic controller can connect five different inputs on this revolutionary display and you can create up to 12 different layouts to work on. In contingency conditions, a fallback layout can be activated by a single touch of a button.
The KM MUX is designed to be as intuitive as possible; therefore, you only need one keyboard and one mouse to control up to five inputs simultaneously. The integrated recording-at-the-glass solution offers a more stable and cost effective approach towards the recording, only one frame grabber is required to capture the content shown to the operator.
We teamed up with our Italian VAS reseller Storelink and an excellent performing recording solution partner. By this significant collaboration, started with an inception phase managed by the ENAV IT Engineering and the National Test Facilities as Innovation centers for digital evolution of platforms and equipment, we were able to offer a fully integrated solution meeting the operational needs stipulated by ENAV for the future ATM.
Klaas Peerlinck, Business Unit Director ATC at ScioTeq, is very pleased with this collaboration: "This contract confirms that ScioTeq is a key player in the ATC market, and that our mission critical solutions really cater the needs of this market. We are proud to be able to serve ENAV and to contribute in safeguarding the Italian airspace."