This was "Open Bedrijvendag 2019"
07/11/2019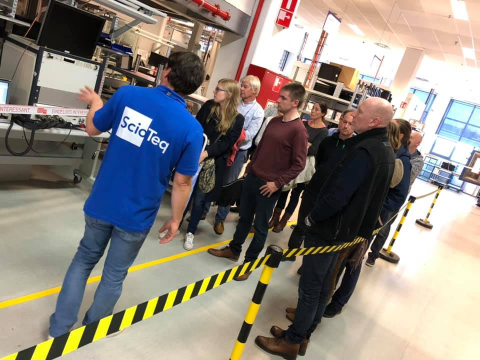 During Open Bedrijvendag, on the 6th of October, we welcomed more than 700 visitors at our Headquarters in Kortrijk.
Open Bedrijvendag is an "open door" initiative from VOKA, allowing you to visit one of the 240 participating companies in Flanders.   
Our visitors could not only learn more about our products, but they could also discover our production facility, with one of the most advanced clean rooms in Belgium.
The icing on the cake was a fly-by of an Alouette III and NH90 caiman NFH, and the display of the UAV B-Hunter.