DPM-S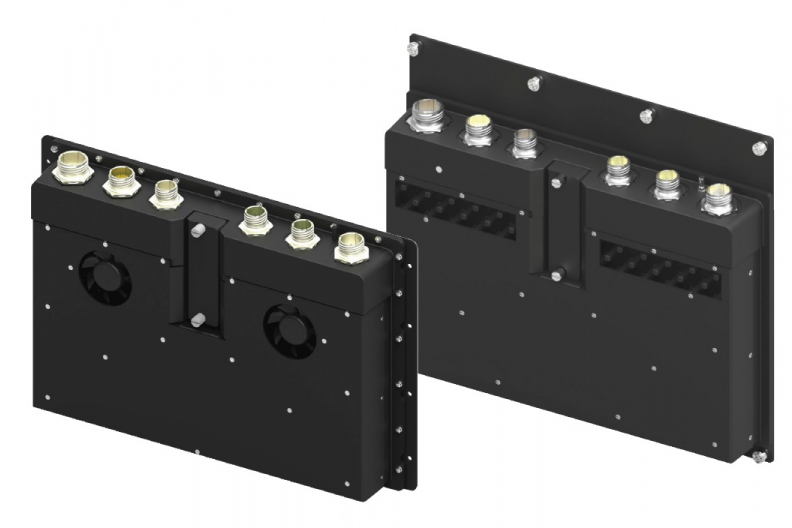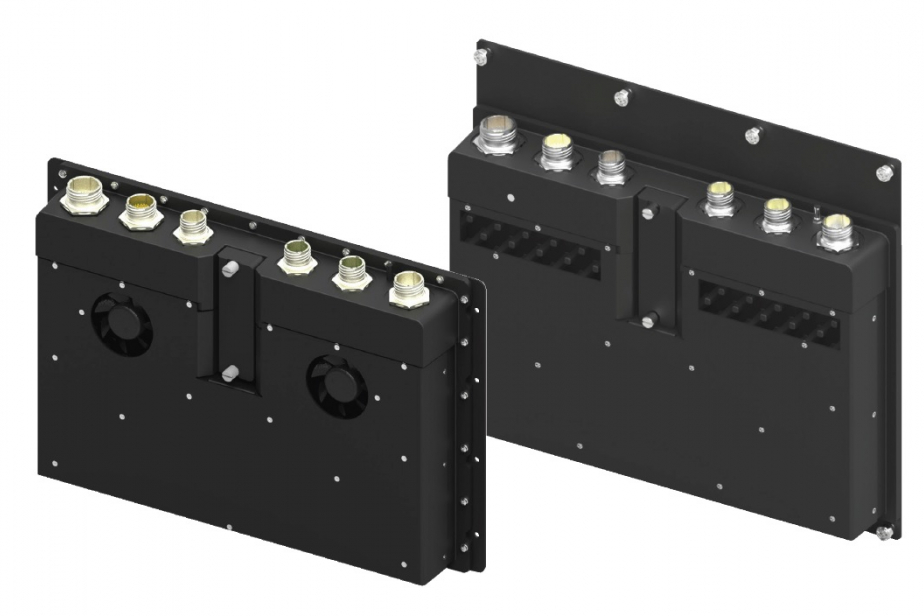 Powerful Processing and Open Architecture in a Compact Package Deliver-High-Performance for C4ISR Applications
Modular display processing module
Designed for integration
Multiple expansion slots
Cost effectiveness
Long life
Customized solutions
Product description
The DPM-S display processing module from ScioTeq delivers the latest in industrial workstation-class PCIe graphics and Intel® Mobile CoreTM  computing performance, all packaged in a compact and sealed enclosure. Its built-in rugged computer is qualified for use in harsh operating conditions.
Hardware-Accelerated Streaming and 3D Imaging
Networked video streaming and processing, such as image fusion, are enabled through GPU hardware acceleration for real-time situational awareness and enhanced decision making.
Designed for Integration
Multiple expansion slots allow customization of the platform interfaces, making the CODIS DPM-S unit configurable for applications from thin client up to fully functional workstations.
Downloads
DPM-S Leaflet
For more detailed information, please request via 'more info' above
Product specifications
General
 

Computing 

Intel® Quad Core™ I7-6822EQ, 4 x 2.0 GHz

RAM
Up to 16 GB DDR3 SODIMM

Graphics card 

Intel® HD Graphics 530

(standard, Fanless Chassis)




Option: NVIDIA GPU (Requires Fans Chassis)

Inputs / outputs

2 x DVI-DL (standard, Fanless Chassis)
1 x DVI-DL (GPU Option, Fans Chassis)
2x Intel PRO1000 Gigabit Ethernet port
4x USB 2.0
4x isolated serial lines (RS-232/RS-422/485)
HD audio in/out/mic/PTT
4x isolated video inputs RS-170, PAL/NTSC

Option slots

1x PEG16 (MXM or PCIe)
1x XMC or M.2 mini PCIe 4x mini PCIe
1x M.2 mini SATA
2x isolated CAN bus, J1939 and CAN 2.0B

Operating system

No Operating System installed

Power supply

28 VDC nominal

Power consumption

62 W nominal

Dimensions

305 x 217 x 76 mm / 12.00 x 8.50 x 3.00 inches (w x d x h)

Weight 

5 kg / 11 lbs
Environmental

MIL-STD-810G

Operating temperature

-30° to +55° C (+65° C with fans)

Storage temperature

-40° to +71° C

Humidity

95 percent, 60° C

Altitude

35,000 feet operating, 40,000 feet non-operating

Salt fog

48 hours, 5-percent concentration

Sand and dust

blowing sand/dust

Ingress protection

IP65

Vibration

trailer and composite-wheeled vehicles

Shock
40 g, 23 ms (6 shocks/axis)

EMI / EMC

MIL-STD-461F
Ground army
Other
For custom options, please contact ScioTeq
Can't find what you are looking for?
For more information or alternative solutions, please click 'contact us' below.