DHA-3068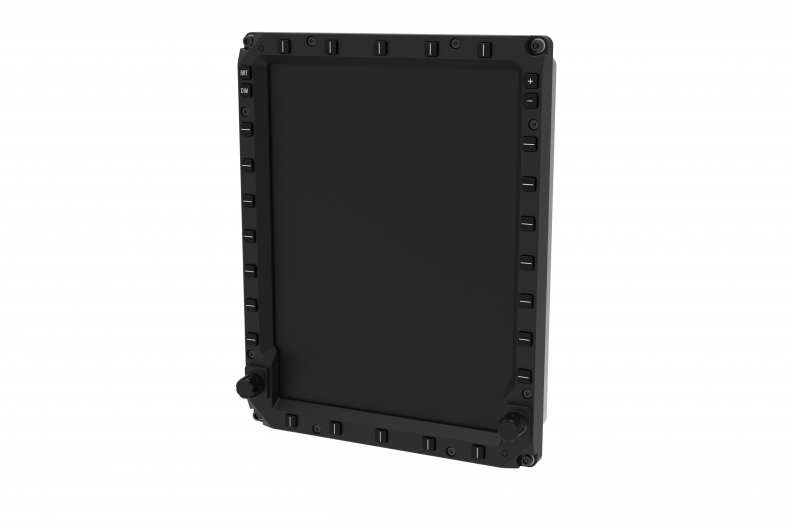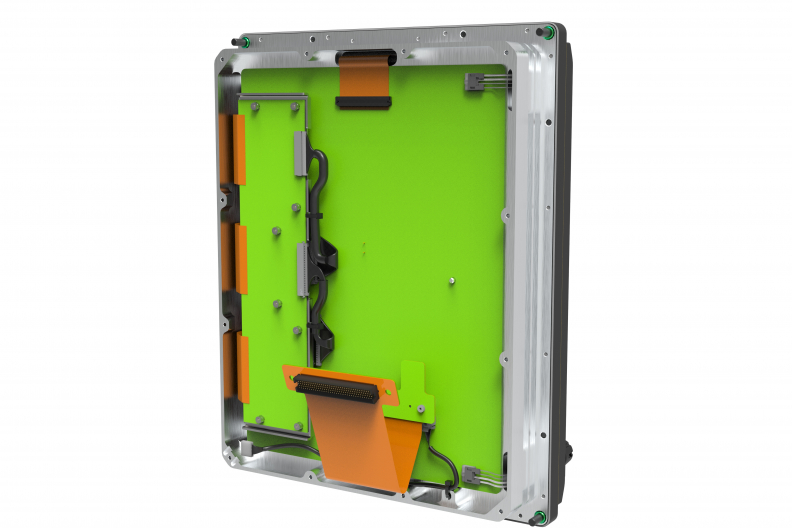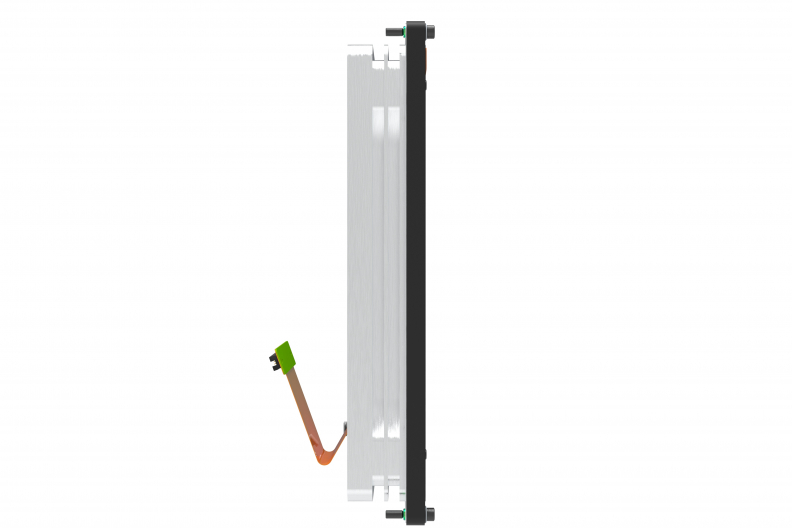 DHA-3068  10.4" (6" x 8") Display Head Assembly for harsh environments
Best-in-class true 8-bit AMLCD for superior color rendering (FLIR imagery, EVS and SVS applications)
Very wide viewing angles – ideal for cross-cockpit viewability
Brightness up to 275fL, making it suitable for installation in helicopters and open cockpit aircraft
NVIS Class B compatibility 
Guaranteed brightness and color range over the operating temperature of the display and over its lifetime
Suitable for high integrity safety critical applications (e.g. PFD, ND, EICAS, ...)
 
Product description
The DHA-3068 is the latest generation of Display Head Assembly from ScioTeq. The DHA-3068's proprietary Active Matrix Liquid Crystal Display and LED backlight technology deliver a visual performance second to none: true 8-bit color depth with high contrast ratio and superior color stability, very wide viewing angles and superior brightness in Day, Night and NVIS modes. And there is even more: the optical quality is guaranteed over the complete operating temperature range and lifetime of the display, thanks to ScioTeq's proprietary control mechanisms. As an option, the light can be collimated to reduce reflections on the windshield or canopy.
The software and firmware of the DHA-3068 are developed according to DO-178B and DO-254 respectively, up to and including Design Assurance Level (DAL) A. This display is therefore an ideal candidate for Part 23, Part 25, Part 27 and Part 29 Electronic Flight Instrument Systems (EFIS).
 
Downloads
DHA-3068 leaflet
For more detailed information, please request via 'more info' above
Product specifications
Electro-optical

 

Panel type

Active matrix LCD, normally black (exclusive to ScioTeq)

Panel active area

10.4" diagonal (6" x 8")

Panel resolution

1024 x 768

Color depth

True 8-bit - 16,777,216 colors and 256 grayscales

Viewing angle

H: +/-80°
V: +/-80°
Can be tailored to program requirements, such as the addition of specific collimation to reduce canopy reflections, etc.
Landscape or portrait installation

Backlight

LED backlight

Luminance

0.1 up to 275fL (non-NVIS mode)
0.03 up to 4fL (NVIS mode)
Luminance stabilized over the life time and the complete temperature range of the display

Sunlight readability

Contrast ratio >14:1 @ 10,000 fC

NVG compatibility

MIL-STD-3009 Type I/II, NVIS Class B

Standards

(E)TSO-113B and AS8034C compliant

Heater
Heater for display startup at extremely cold temperatures (optional)
Interfaces

 

Video inputs (1)

LVDS

Inputs/Outputs (1)

RS-422 control interface
Discretes for display configuration, lighting mode selection, etc.
Analog bezel and display brightness control
| Controls |   |
| --- | --- |
| Brightness control | ALS sensors, bezel control, or remote |
| Bezel controls (optional) (1) | Up to 48 buttons, 4 rotary knobs, 4 annunciators and 2 ambient light sensors |
| Touch screen (optional) (1) | Multi-touch capability through PCAP with built-in mechanisms for certifiable touch interface |
General specifications

 

Power supply

12VDC
28VDC heater

Power consumption

25W @ 250fL (20C ambient) without heater
75W @ 250fL (20C ambient) with heater

Weight

1.65 kg / 3.64 lbs with keyboard
1.35 kg / 2.98 lbs without keyboard

Cooling

Passive cooling compatible (no requirement for forced external cooling)

Built-in testing

PBIT / CBIT / IBIT

Software

developed to RTCA/DO-178B, capable of supporting DAL-A functions

Hardware

developed to RTCA/DO-254, capable of supporting DAL-A functions

Installation
4 captive screws
| Environmental conditions |   |
| --- | --- |
| Compliance | DO-160G; MIL-STD-810G & MIL-STD-461E (optional) |
| High temperature | +71C operational / +85C short-time / +85C ground survival |
| Low temperature | -45C operational / -55C ground survival |
| Altitude | 55,000 ft |
| Water proofness, salt fog, sand & dust | Withstands the harshest environments |
| Application | Suitable for helicopter and fixed wing applications |
(1) Please contact ScioTeq for other possible options
Can't find what you are looking for?
For more information or alternative solutions, please click 'contact us' below.