CDMS-3000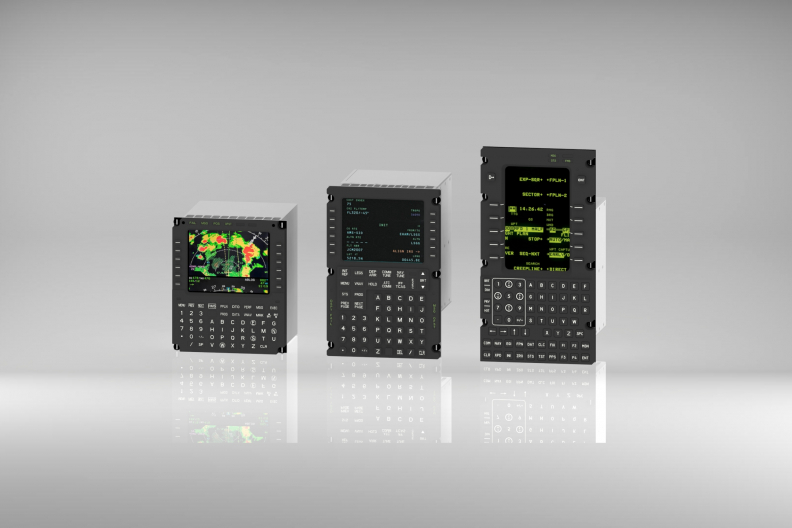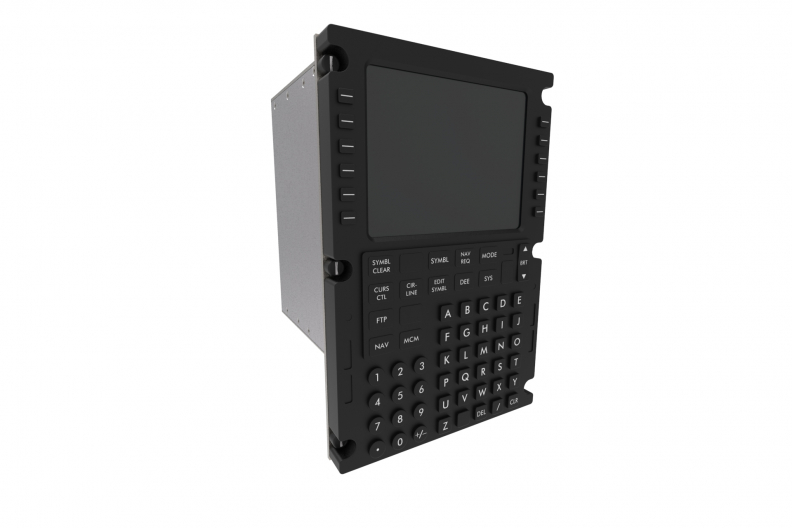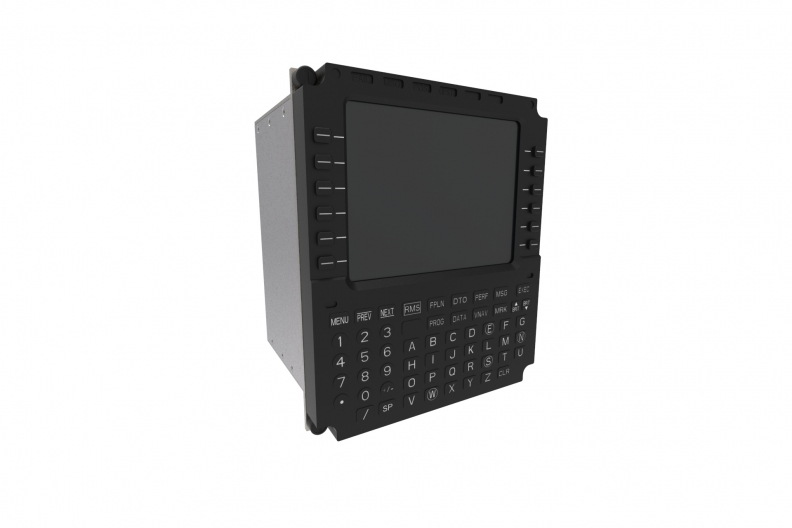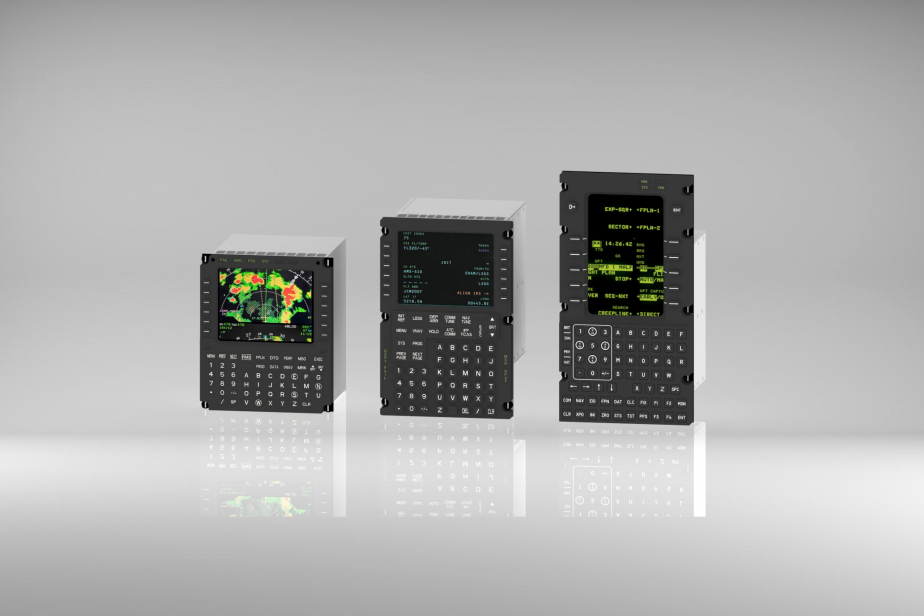 CDMS-3000  Control Display & Management System
5.75" DZUS rack mountable
3 keyboard layouts
4"x3" or 3"x5" sunlight-readable display
640x480 resolution (VGA)
NVG compatible
Various interface capabilities
Extensive Built-in-Testing (BIT)
MOSArt® support (CDMS-370x)
DO-178B: DAL B
DO-254: DAL B
< 40W nominal consumption
< 3.2kg (7.05Lbs)
(E)TSO-C113a certified
ARINC 739A compliant
Product description
CDMS-3000 is ScioTeq's latest generation multi-function control and display unit (MCDU) design, built for flight and mission control, providing an alpha-numeric keyboard and AMLCD panel with VGA resolution (4"x3" or 3"x5"). 
The (E)TSO certified design is the successor of the widely used 1st and 2nd generation MCDU of ScioTeq and comes as a complete product family, including the civil CDMS-3739 (ARINC 739A), the military-oriented CDMS-3153 (combo ARINC 429 and MIL-STD-1553), and the versatile CDMS-370x, offered as a Modular and Open MOSArt® platform.
The unique MOSArt® framework allows customers to develop and integrate multiple applications with mixed criticality themselves on the Open CDMS-370x platform.
With several keyboard configurations (three sizes, grey or black bezel color, green or white backlight color, several button legend options), two LCD sizes, three different heights and configurable external I/O (6 variants available), the MCDU family provides a solution for any control display need.
Downloads
CDMS-3000 Control Display Management System
For more detailed information, please request via 'more info' above
Product specifications
Dimensions
Width: 156.6mm
Depth: 222.5mm including connector flange
Height: 6.75mm (S), 8.625 (L), 10.843 (E)
Weight
<3.2 kg / 7.05 lbs
Panel type
Twisted Nematics
Panel active area
4"x3" or 3"x5"
Panel resolution
640x480 (VGA)
Colour depth
8-bit
Viewing angle
+15°/-40°V and +/-40°H
Luminance range
0.1fL - 200 fL
Backlight
RGB-LED
Sunlight readability
Yes (ARP4256A & MIL-STD-3009)
NVG Compatibility
Type I Class B NVIS (MIL-STD-3009)
Standards
AS8034B & ARP4102-7 & ARP4256A / MIL-STD-3009
LCD Heater
Yes
Power
28VDC, DO-160G, <40W nominal
Cooling
Forced air cooling with two internal fans
Computing - graphic
Single-core PowerPC based CPU, font/bitmap-based graphics
RTOS
ARINC 653 WindRiver Vxworks
Modular and Open
ScioTeq MOSArt® framework
Video I/O
1 analogue video input on coax contact – RS-170
Control and data
interfaces: Discrete I/O
Input: 22, incl NVG-mode discrete
Output: 12, incl FAIL
Configurable Input/Output: 6
Control and data
interfaces: Serial
RS-422: 2 full duplex (can be re-configured to RS-485)
Control and data
interfaces: ARINC 429 I/O
Input: 24, individually speed-configurable (12.0 5kb/s or 100 kb/s)
Output: 12, individually speed-configurable (12.0 5kb/s or 100 kb/s)
Control and data
interfaces: MIL-STD-1553B
RT/BC/BM capable (supported by MOSArt® API
Bus: A/B and C/D (refer to ARINC 708)
Control and data
interfaces: ARINC 708
Non-qualified provision, in exchange of MIL-STD-1553B bus C/D
Control and data
interfaces: Ethernet
2x 10/100T base on quadrax contacts
Compliance
QUAL standards: mainly DO-160G with some MIL-STD-810C/E (QUAL for specific standard on
request)
Can't find what you are looking for?
For more information or alternative solutions, please click 'contact us' below.