Shelter
Enhanced situational awareness solutions for Mobile and fixed shelter C4ISR
ScioTeq has multiple field proven ruggedized displays, computing and networked visualisation solution for Shelter applications. These applications range from UAV Ground Control Stations, Airborne Ground Surveillance, Surface-to-Air Missile Defense, Mobile Command & Communication, Electronic Warfare, Unmanned Ground Systems and more.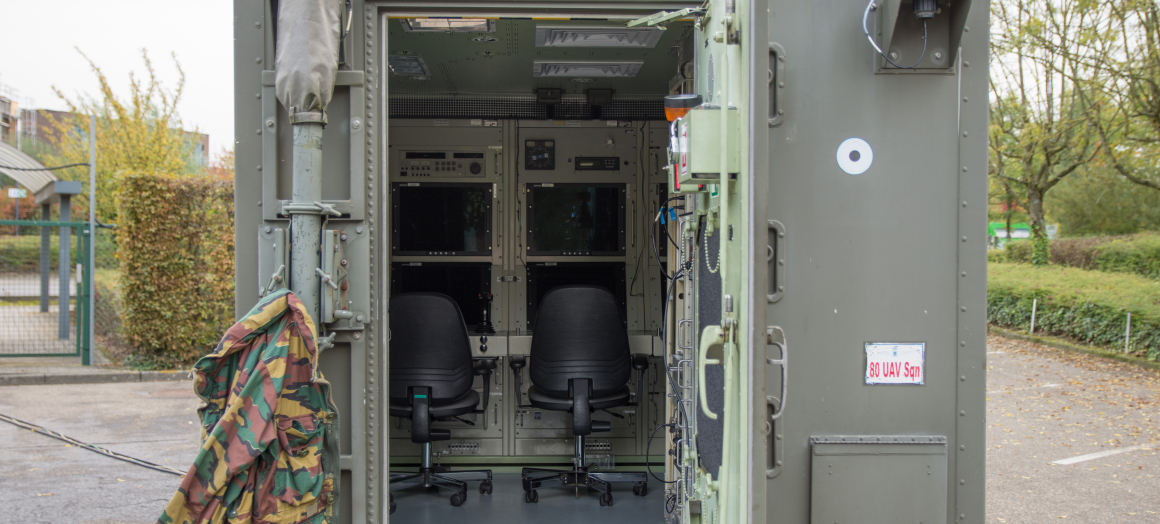 Our Strengths
Solutions for advanced C4ISR
We provide both the hardware and the software to deliver a dedicated visualization system that best fits your needs, whether you are retrofitting, refurbishing or building an entirely new platform. Our offering ranges from displays, smart displays, HMI consoles and rugged computers to advanced image processing capabilities, high-resolution recording and networked sensor distribution solutions. All vigorously tested, field-proven and MIL-qualified.
 
Fit for use in extreme environments
We adopt commercial COTS components, such as LCD's and processors, and ruggedize these to allow deployment in the most extreme conditions. In addition, we offer a unique Integrated Logistics Support plan for a period of no less than 20 years to reduce the overall cost of ownership and safeguard your product against obsolescence.
Networked, video and graphics distribution
Because operators and decision makers need immediate access to visual information from a wide variety of sources, networked systems are on the rise. We offer a network client application, built on our best-of-class components, for access to real-time information - be it video, graphics or other - distributed over a secure network, with minimal latency and in the highest quality.
 
Innovative visual technology
At the core of our business is our expertise in GPU programming. We use the latest GPU technology to provide video, multi-sensor, recording and HMI capabilities that help you connect and respond to mission critical information. The result? Better situational awareness, faster decision making, and improved operational efficiency.
References
As a proud supplier to the land-based community, you will find us on board of these air defense systems, artillery systems, and UAV ground control stations:
Astros II • Hunter • Gray Eagle • Hermes • Nasams • Meads • Patriot • Predator • Reaper • Shadow • Watchkeeper 
Selection from our products